I am a multidisciplinary visual practitioner with a research driven approach to process. Bookmaking is a central part of my practice, a means of thoughtfully collating and communicating ideas and documenting my enquiries.

caitlin.mcloughlin96@gmail.com
caitlin_mcloughlin_


PT/5 Records
Artwork for LS14 Battler/36th Chamberlain, first release of a split signal from Happa and 96 Back released on PT/5 records. Red on lilac. Stream/buy

here.
The Yellow Wallpaper: An Illustrated Reader
The Yellow Wallpaper: An Illustrated Reader,
documents a illustrative
research project on The Yellow Wallpaper by Charlotte Perkins Gilman, collating image-making, fragments of history and corresponding narratives that sit along side the text itself. It seeks to investigate and interpret the themes explored in this seminal feminist text and challenge the way the reader engages with the story. This project explores how illustration can visually interrogate and critically analyse: it becomes a tool to dissect fictional narratives.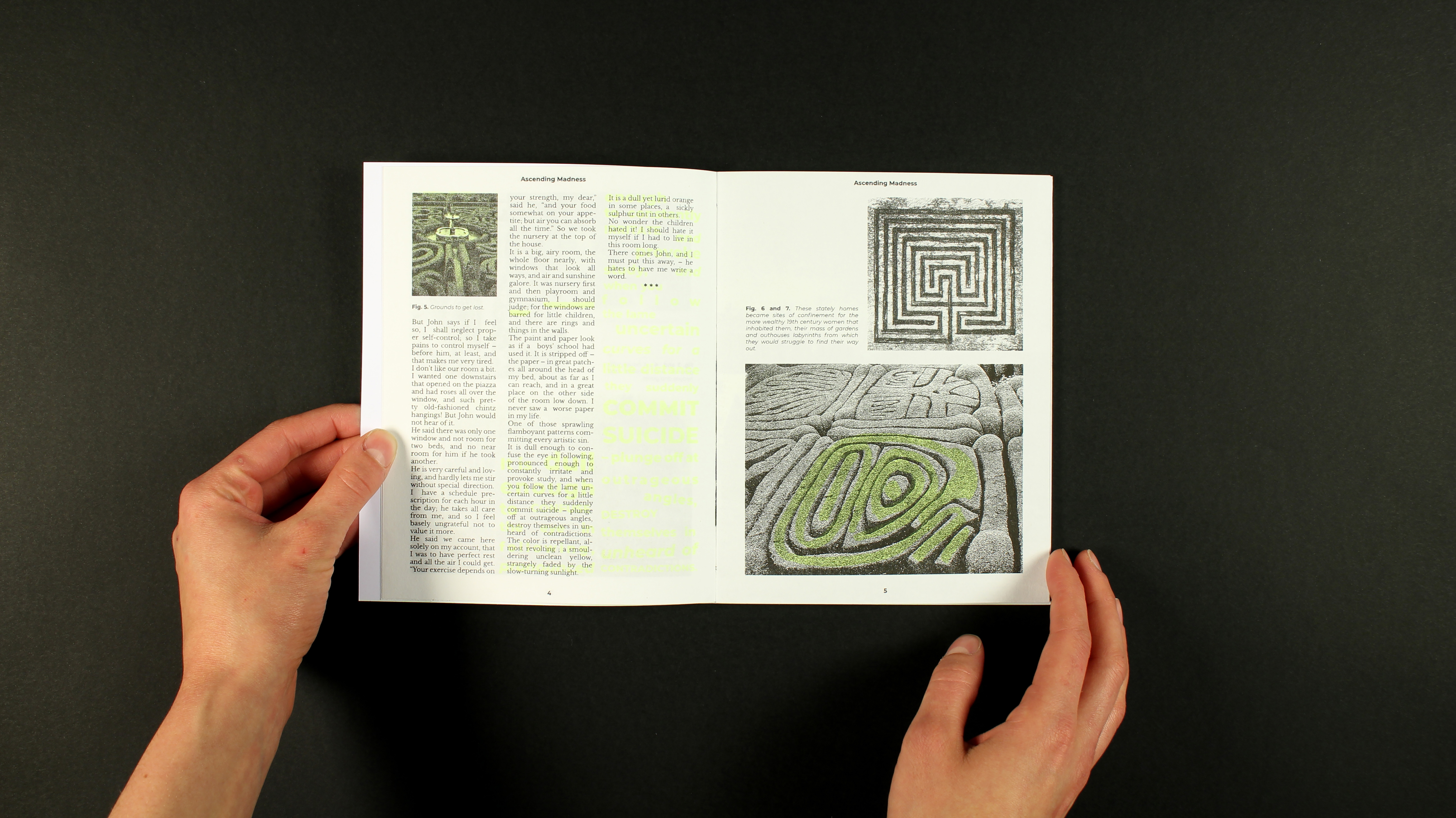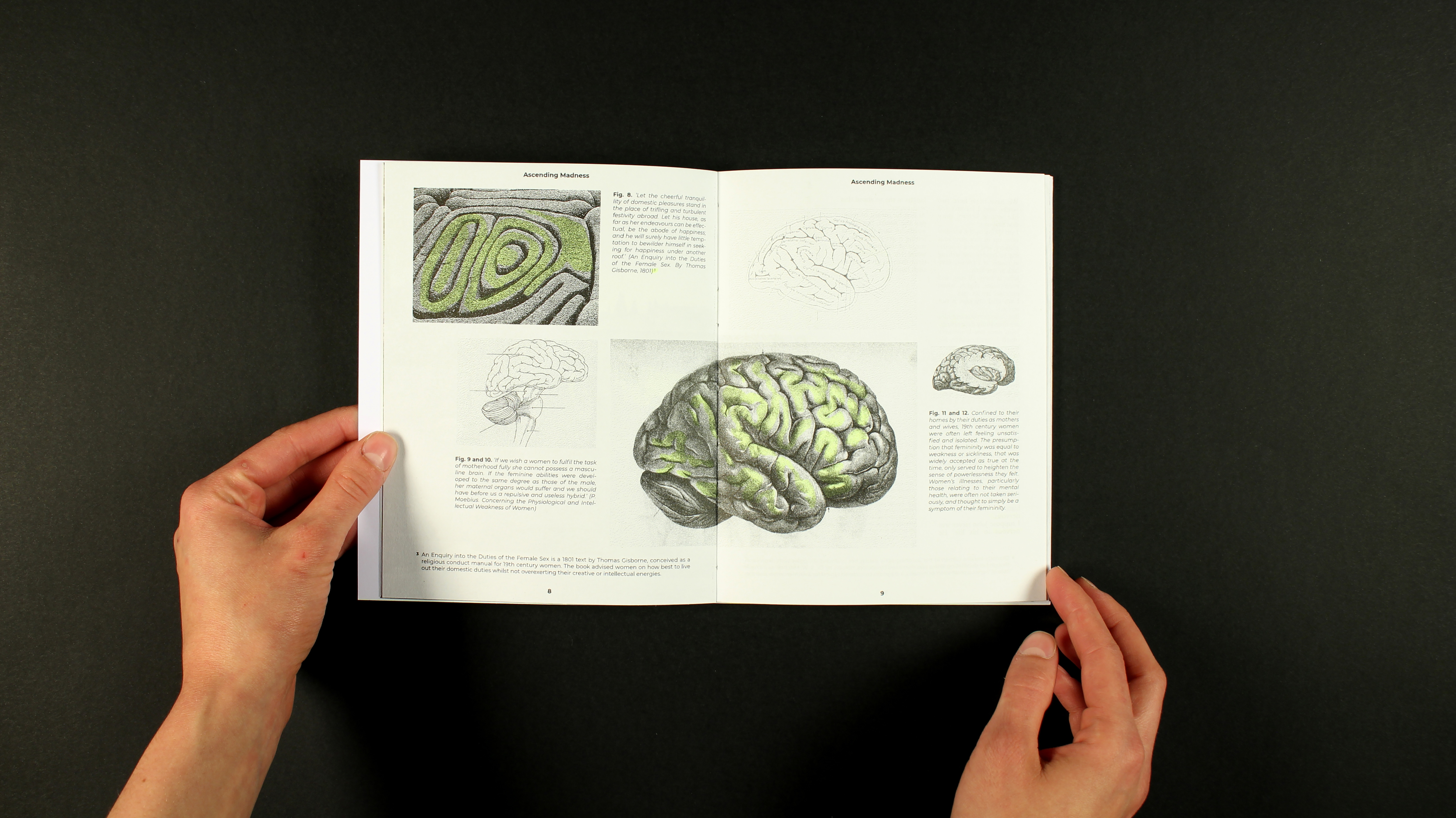 A Bigger Space
With Molly Cranston, Ellie Dempsey, Safiye Gray and Connie Noble. A Bigger Space is the exhibition publication for the Kingston School of Art, Illustration Animation BA Show of 2019: We're Gonna Need a Bigger Show. The title of the show is a play on the multifarious and ever expanding nature of Illustration Animation as a discipline. This publication that accompanied it is a celebration of the studio space that facilitated the innovative and multifarious work that was produced on the course and of the collaborative spirit and diverse sensibilities of the students that made that work.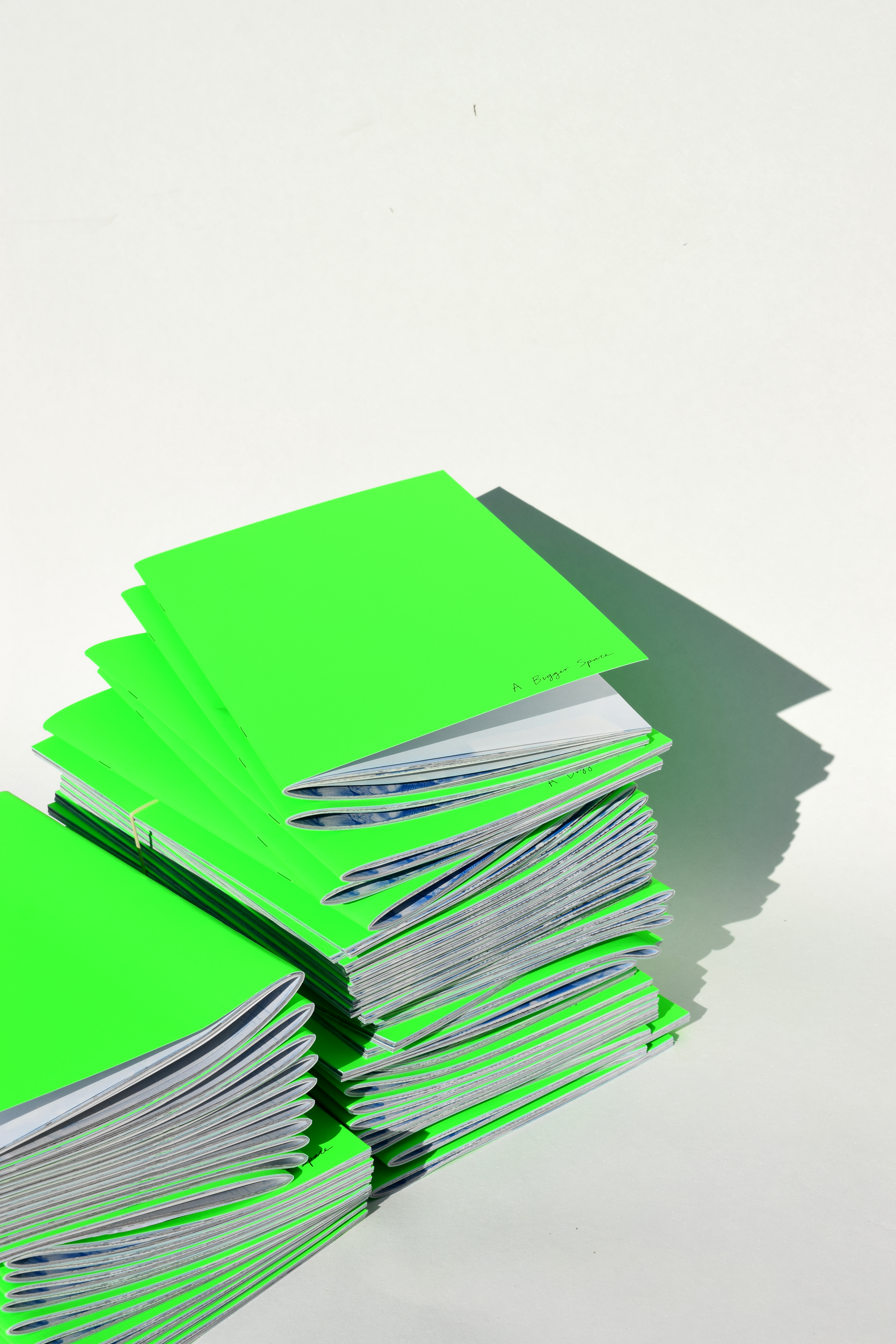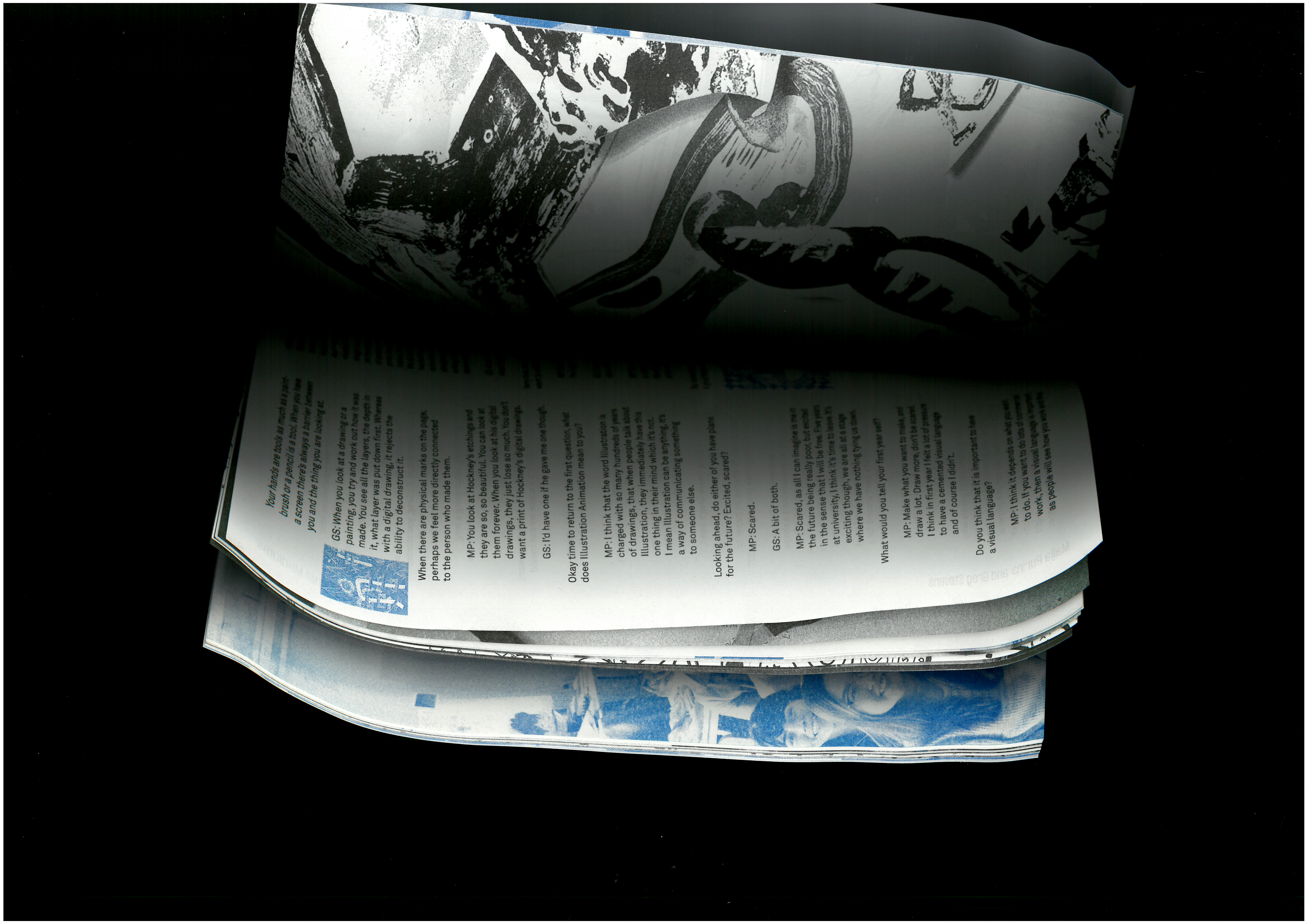 We're Gonna Need A Bigger Show

Organisation, concept, branding, curation and printed matter for Were Gonna Need a Bigger Show, Kingston School of Art, Illustration Animation BA degree show. The shows concept celebrated the expansion of illustration animation practice, stating the impossibility of containing it within a space. 'It is a cross-section of the vastness and variety of work our course generates and a showcase of our individual and collective voices'.